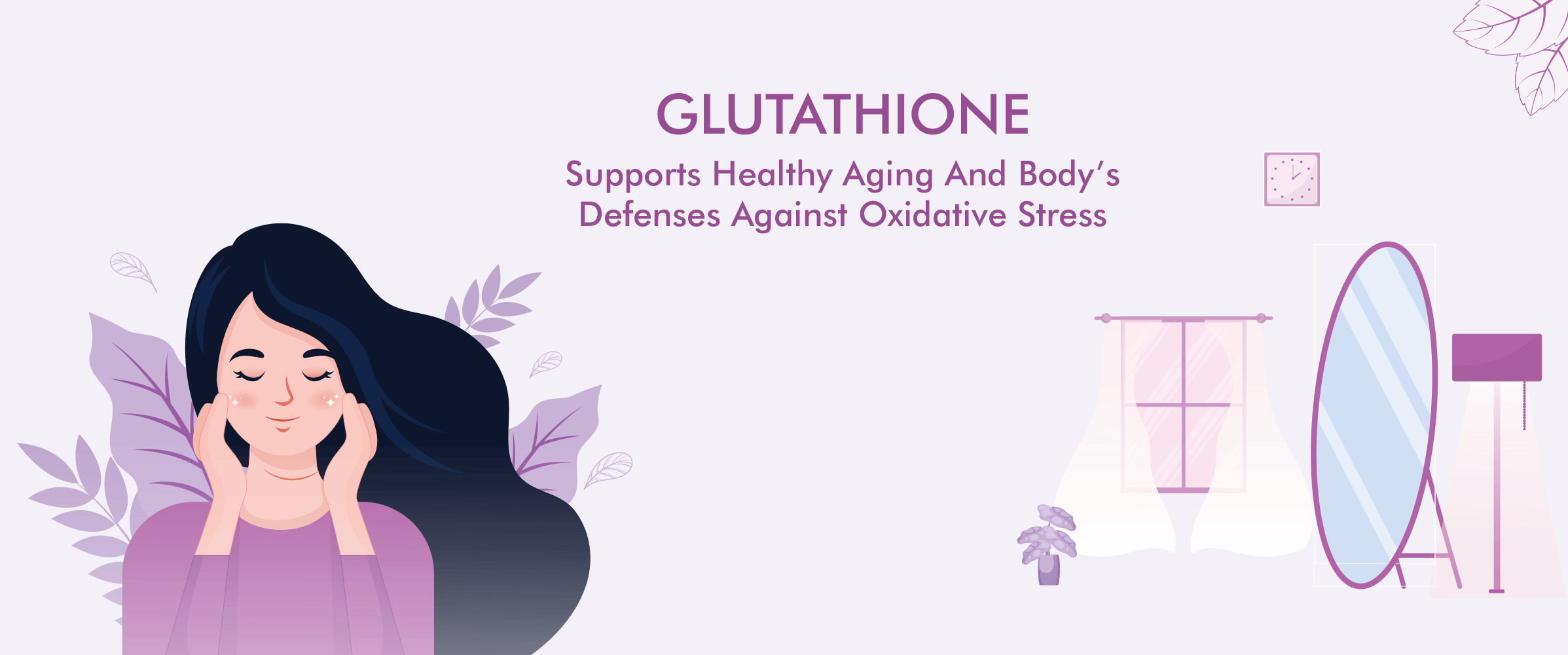 Glutathione
Glutathione, also known as the mother of all antioxidants, helps improve skin tone, radiance, and glow by supporting the detoxification action of liver, and neutralizing free radicals' effect on our skin cells. Not just that, L-Glutathione, the activated form, also helps against the early onset of pre-mature aging, thus providing support for healthy aging!
Featured

Price, low to high

Price, high to low

Alphabetically, A-Z

Alphabetically, Z-A

Date, old to new

Date, new to old

Best Selling
Gluta Fair
Nutrifactor's Gluta Fair is a dietary supplement which contains L-glutathione and Vitamin C (ascorbic acid), both of these are strong antioxidants that help to reduce oxidative stress in body. L-Glutathione is a master antioxidant which supports body's defense against free...
Glutazon
Nutrifactor's Glutazon is a dietary supplement containing Glutathione, a powerful antioxidant which plays a vital role in maintaining cellular health by neutralizing free radicals. It also helps to maintain the antioxidant activity of Vitamin C & E. Glutathione is a...
Gluta Glime
Nutrifactor's Gluta Glime is a dietary supplement which contains L-Glutathione along with Vitamin C, ALA and Vitamin E. These powerful antioxidants help fight free radicals in body which helps prevent oxidative stress and premature aging of skin. L-Glutathione plays a...